All We Do Is Pest Control
Rodent Removal Services Denver
Our Pest & Rodent Management Solutions Are 100% Guaranteed
In Need Of A Price Quote?
Rather request a call back? Not a problem. Provide us your contact details and one of our pest control experts will call you.
Rodent Exterminator & Pest Control
Rat, Mice Extermination Services
Rodents are among the leading fear-inducing pests you can find in your house. There are lots of methods you can perform rodent control however by far the most common method is with do it yourself rat traps. The challenge is rats and mice reproduce very fast. Just because you have utilized traps to exterminate one or two mice doesn't suggest there aren't several animals in the walls of your home.
When you identify a rodent issue, you need to act fast to protect your home from damage and your household's health. An expert rodent pest control contractor understands how to get rid of rodents in your house so another infestation does not happen.
Indications You Really Need Expert Rodent Extermination and Mice Extermination Service
When you have rodent issues, there are many indications that rats and mice leave behind that clue you into a larger rodent infestation.
Mice and rats will leave behind droppings around food sources, so look under your kitchen sink and behind your fridge for droppings. Mice in your house will leave behind droppings that are about a 1/4 of an inch long and pointed. Rats in your home will have larger droppings, about 3/4 of an inch long. Because they produce droppings more often than mice, they will also be arbitrarily placed and not in clusters.
Look for holes in plastic, cardboard, and wood things. Rats and mice can gnaw through these materials to reach food.
The coats of rats and mice are filthy and leave behind an oily substance. Examine your basement and attic for mice and rat nests.
If you hear scraping, gnawing, or screeching sounds in your walls, ceilings, or attic, this is a sign of mice issues. Sometimes you will see mice running through basements, attics, or cooking areas. Most likely, you will find mice and rats running along fences and in between covered places in your yard.
Our rodent and mouse control education and knowledge allow us to practice the most efficient method to get rid of rodents. We understand that a rodent issue is significant since mice and rats are evasive and bring diseases and other pests into your home. Bug Pro Pest Control utilizes the very best mice pest control solutions. Upon arriving, we carry out a home evaluation to identify the source of the rodent issue and use safe chemicals to get rid of mice.
Book A Rodent Analysis Today!
Get rid of pests once and for all with our pet and family-friendly remedies! Phone us or request a return call, our agents are available and ready to help solve your rodent pest challenge.
Click To Call: (720) 637-5080
Request A Call Back
If rodents have infested your home, call a pest control specialist immediately. Don't wait. Rodents can cause a lot of damage to your home.
The first step in rat trapping and removal is to inspect your home and identify all points of entry. The entry holes are sealed closed to prevent anymore rats from getting in. As soon as all the entry holes are fixed and sealed, traps are set. We'll service the traps until all rats are captured, then clean and disinfect the infested area.
Book Your Rodent Trapping & Removal Free Assessment Today!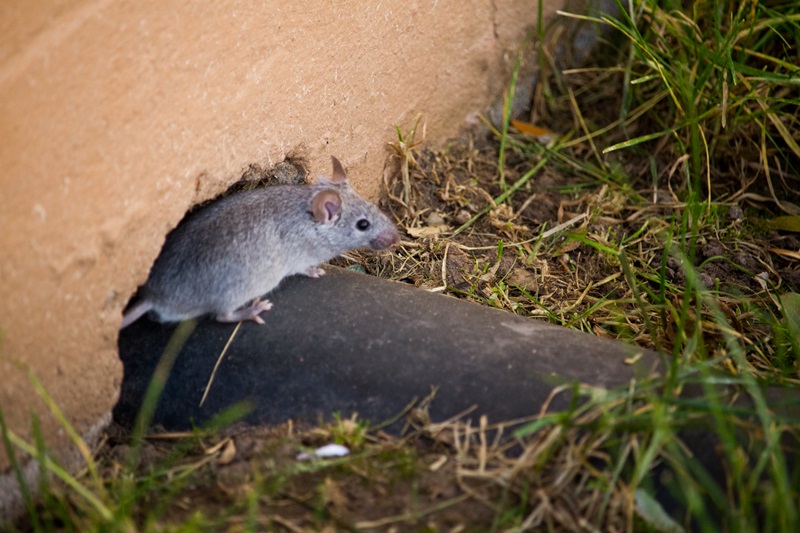 Keep rats out, once and for all, with expert rodent removal services
Rats can be found in your attic, basement, crawlspace, garage, and even your living space. These rodents present the likelihood of disastrous repercussions. Due to their gnawing fixation, they have the propensity to chew electrical wires which creates a serious fire threat. In merely a few short minutes a mouse, rat, or other rodent can damage wiring to the point that it may cost countless dollars to have an electrical contractor replace it.
Identifying Rodents in Your Home or Business
Roof Rats


Roof rats are sometimes called black rats. They are arboreal tree climbers and are usually seen in treetops of fruit trees, attics, roofs, barn rafters and chimneys.
Norway Rats


Norway rats are sometimes referred to as brown rats. They are a lighter color and are the types that was bred into the lab rat. Norway rats are burrowers and are located in tree hollows and extensive underground burrows. In cities, they live in basements and crawl spaces.
Mice


Mice are smaller and slim with a body size ranging from 2 to 3 1/2 inches long with a tail that is about 3 to 4 inches long. The snout is pointed and the ears are big and in some cases hairy. The tail is uniformly dark and the fur light brown or gray and smooth.
Call for a Consultation


Contact us for a Consultation
Coping with rodents in your house or business can be frustrating to get control of. We can help, just call us for more information and a free quote.
Annoying Rats or Mice? Had Enough?
Rodents are one of the most common pests in the United States. A recent study found more than one third of American property owners had seen a rodent in their home in the past year. How exactly do they get inside?
Watch this video for more information about how rodents get in your home or business. Learn how mice can fit through openings the size of a dime. While rats can fit through openings the size of a quarter.
Frequently Asked Rodent Questions
Rats are a critter that can be a serious nuisance when they have infested a structure, whether that is a business or residential property. And it can take a fair amount of work to remove them once they get inside. There are obviously lots of variables when it concerns dealing with a rodent problem. The size of the structure and the size of the infestation can both contribute to how difficult it is to exterminate the rodents. There are also a number of various methods that you can take to fixing the problem. The most important thing not to do, is disregard the signs of rodents in your home or business. They will most definitely not go away without intervention.
The truth is that it isn't easy to tell how much time it will take to get rid of all of the rodents from a building. If there are only a small number of rodents in the property, then it can usually be handled within a week or 2, but for bigger infestations in bigger properties it can take substantially longer than this to completely get rid of the rodents. If you're tackling this by yourself, the secret is to be unrelenting. Examine your traps frequently so that you're getting rid of the carcasses right away and getting the trap back in action.
Sadly, rodents live in communities so they are seldom ever alone. If they have already colonized there may be a lot in your home or business. Trapping and removing one or two isn't a sure sign they are gone.
Most people will think that they are gone when they no longer see signs of mice such as droppings where they were once very evident. However remember that rodents nest in attics, basements and crawlspaces. Put control bait in these locations and monitor it carefully. Look for droppings and other signs of rodents in the area.
The most effective solution for eliminating rodents from your property is to consult with an expert pest control service like Bug Pro Pest Control.
We offer service within 24 hours. As part of our guarantee, we promise to only use the most effective products and equipment.
&copy 2020 Bug Pro Pest Control